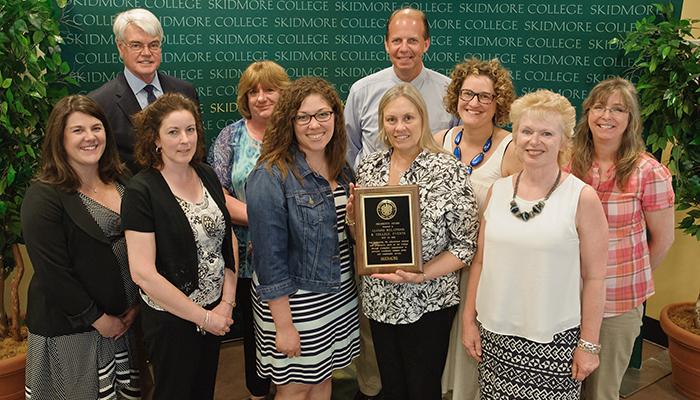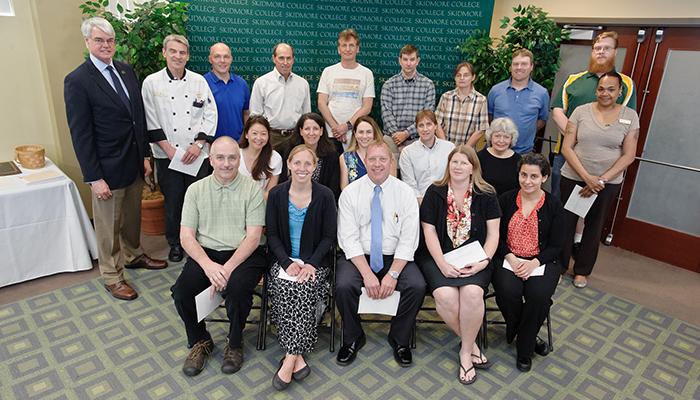 Faculty/Staff News
From offices to beaches, women in "Muslim" garb are making news. A student and faculty panel will discuss the issue Thursday, Oct. 27, at 6 p.m. in the Tang Museum.
Many Skidmore courses have covered many political campaigns, but professors this year are teaching a very unconventional candidate in Donald Trump. They'll talk it through on Wednesday, Oct. 26, at 7 p.m. at the Tang Museum.
Timely and relevant new professorships--strengthening Skidmore's offerings in history, Asian studies, and other fields--have been donated and filled.
Noted economist Jon L. Solow, this year's Weiss Lecturer at Skidmore, will be on campus Thursday, Oct. 20, at 7 p.m., in Gannett Auditorium, to share his experiences as an expert witness in major court cases. He will also meet with Skidmore students before the lecture, which is free and open to the public. The title of his lecture is "Economist in Court: Reflections of an Expert Witness."
Faculty and Staff Achievements
Mack, Kennedy discuss new opera.
Stange on the "gender gap" in gun ownership
See more