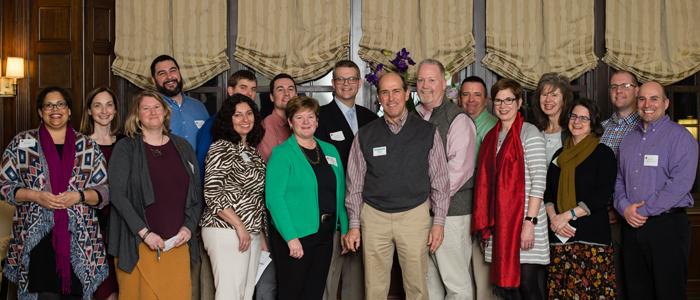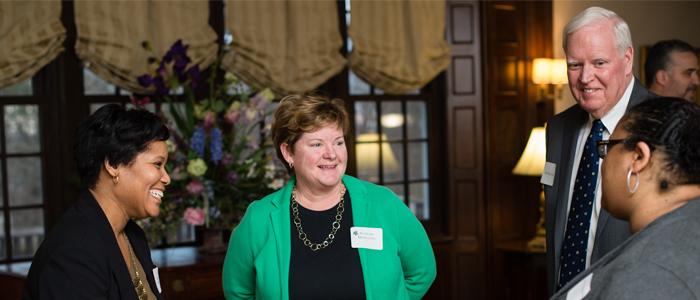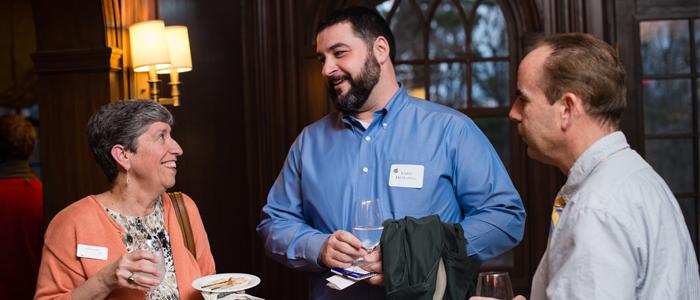 Faculty/Staff News
From comedy to serious social issues, from theory to practical activism, Prof. Beck Krefting is committed to "disorderly women" in American history and in the Skidmore curriculum.
"As an experimental social psychologist, I'm interested in how people see each other and how that affects their interactions," says Leigh Wilton, who joined Skidmore's psychology faculty last year. Gender and race are her top issues.
A scholar, a filmmaker, and an activist will discuss whiteness and American multiculturalism Thursday, March 23. The panel is part of a Tang Museum project to accelerate access and inclusion.
Skidmore's own leadership training session recently graduated its first class of managers and supervisors, representing a range of offices from across the campus.
Faculty and Staff Achievements
Silva on religious fetish,
Arciero on the "runner's high,"
See more