John B. Moore Documentary Studies Collaborative


Public Events | Workshops/Info Sessions | LIB 113 Workshops
---
NOTE: Events are still being added for Spring 2017 - stay tuned.
---
MDOCS hosts a variety of public events throughout each academic semester. These events are all free and open to the Skidmore community as well as community members from the surrounding Saratoga region. No RSVP is needed unless otherwise noted.
---
Screening: Después De Trujillo
Mon, February 13 @ 6 pm, Davis Auditorium
Después De Trujillo (After Trujillo) is the product of the interface of academic research and filmmaking that explores landscape and memory in the Dominican Republic. Within this framework, the documentary probes the relationships between dictatorship, modern architecture, and cultural memory. Narrated by Dominicans, this journey through modern monuments, memory gardens, and contemporary ruins, reveals landscapes where the ghost of the Trujillo regime lingers.
Directors Lisa Blackmore and Jorge Domínguez Dubuc present for a discussion after the screening.
This event is hosted by MDOCS, Latin American Studies, and World Languages & Literature.
---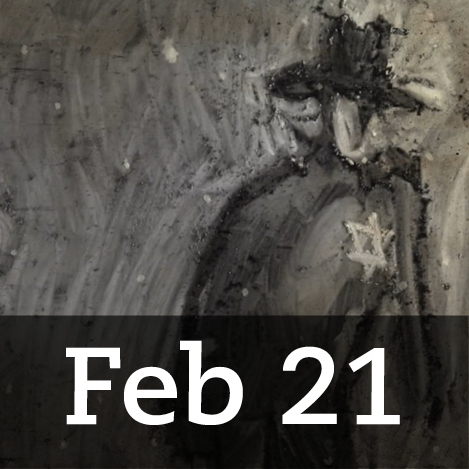 Bringing the Past into the Future
Speaker: Rachel Fidler, Los Angeles Museum of the Holocaust (LAMOTH)
Mon, February 21 @ 7pm, TBD
We are near the last decade in which the younger generation can directly connect with those who have lived through the Holocaust. The Los Angeles Museum of the Holocaust has set out to bring out the voices of Holocaust Survivors through a young person's lens using the Holocaust as a source of motivation and activism. These stories are inspirational and timeless teaching others the power of perseverance as well as the importance of protesting injustice. Inspired by the personal narratives of Holocaust Survivors, teens and young adults are producing compelling oral histories and short films with the support of the museum.
This event is sponsored by MDOCS and the Jacob Perlow Series.
---
Lecture: Amelia Wong, Getty Museum digital archives
Mon, April 3 @ TBD, Emerson
Go behind the scenes at the Getty Museum, a cultural and philanthropic institution dedicated to the presentation, conservation, and interpretation of the world's artistic legacy. From the blog: "I'm responsible for content strategy for the Getty's digital projects. I read, I write, I edit, I research, I make spreadsheets, I analyze data, and I use a lot of post-its and Sharpies to help make our digital stuff more useful and delightful for users." Read more on her Getty blog.
This event is hosted by Media & Film Studies and MDOCS.
---
Performance/Discussion: The World According to Sound Live Tour with Sam Harnett and Chris Hoff
Wed, Mar 29 @ TBD, Falstaffs
The World According to Sound is a public radio show that airs on NPR's All Things Considered and on individual public radio stations around the country. Each episode features one sound and the story behind it. In the live show, get ready to dim the lights, put on eye
masks, and listen to sound as an embodied experience as Sam Harnett and Chris Hoff move sounds all around the room.
This event is supported by MDOCS and Arts Administration

---
MDOCS sponsors workshops by faculty members and documentary profsesionals that are open to everyone in the Skidmore community. It's specified when RSVP is needed. In addition, MDOCS and Project Vis offer production workshops teaching basic skills in video editing, poster design, audio editing, and much more in LIB 113 led by students.
---
Ethics Bowl: The Ethics and Law in Media Production
Tue, February 7 @ 6-8pm, Emerson
Tackle the issues facing today's non-fiction storytellers and prepare yourself for the roadblocks to public use that media creators may come to realize only after wrapping production--often too late to resolve crucial rights and relationships. The session will combine brief presentations on law, ethics and methods with background and tips and group discussion by attendees who will grapple with a real-world case and come together to present solutions.
This hands-on training session is a must-have knowledge base for all students planning on creating media work now and in the future - Hosted by Media & Film Studies and MDOCS
---
Workshop: Grant Writing
Fri, February 24 @ 2-4pm, Harder 103
Instructors: Heather Hurst (Anthropology), Barry Pritzker (Foundation & Corporate Relations), Bill Tomlinson (DOF)
Learn how to identify potential funders and apply for financial support for your documentary endeavors. This workshop will illustrate how to translate ideas into fundable proposals by outlining the key components that go into a persuasive proposal: the needs statement, mission, goals, objectives, evaluation, key personnel, outcomes and budgets.
Preparation: A project pitch is highly recommended, but not required.
Skidmore faculty, staff and students - RSVP to mdocs@skidmore.edu.
---
Stay posted on all upcoming MDOCS events at our Facebook page