Religious and Spiritual Life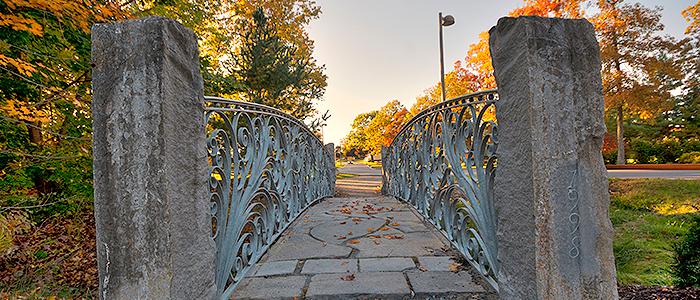 We wish the Skidmore Community and their familes a refreshing Winter Break. Remember to take time for rest, gratitude, and joy.
Religious and Spiritual Life Winter Break Information:
Off Campus: Are you on campus during break and want to go to Shabbat services? Or a Christmas Eve candlelight service? Or join in a solstice gathering? School may not be in session, but local religious and spiritual communities will be meeting and they would be glad to welcome Skidmore students.
See our local communities page here for information on communities in and near Saratoga Springs, many of which are accessible from the CDTA bus line. Most communities will have information on their websites about regular schedules and specific holidays. Contact kdiggory@skidmore.edu to find out more information or for assistance with transportation.
Example opportunities close to Skidmore:
Christmas Eve (December 24th):
Shabbat: If you are in Saratoga over the break and would like to join a family for Shabbat dinner, attend services, or coordinate something on campus, contact Martina Zobel (email or text: mzobel@skidmore.edu, 518-428-9620)
On Campus
Meditation and Mindfulness: Tuesdays and Thursdays starting January 9th during break. Join us for a brief (20 min.) time of meditation and mindfulness in the ICC, or just stop by to talk to ORSL staff. January 9th, 11th, 16th, and 18th at 12:15 In the Intercultural Center (ICC) in Case Center
Yoga: Jennifer Schmid-Fareed will offer yoga classes at Wilson Chapel on Thursday, January 11th and Thursday, January 18th at 2pm. These classes are free and open to all levels. Mats are provided.
Fridays at Wilson Chapel: The chapel is reserved every Friday during break from 12-13pm for Muslim prayer and 5-6:30 pm for Shabbat. There are no "official" gatherings over break but students are welcome to gather or to pray individually. Additional times and service leadership can be arranged with the ORSL.
Open Chapel: Students can use the Wilson Chapel for individual or gathered prayer and meditation. The chapel can be used at any time there are no other reservations or it can be reserved through the EMS system (this system is not monitored as consistently over break so there may be some delay in response). Email our office if you would like help reserving the space or finding prayer books, prayer rugs, or other resources. If you find the chapel locked you can ask Campus Safety to unlock it.
Contacting advisors and chaplains: The ORSL will be closed December 21 - January 3rd. ORSL staff will occasionally check email during that time, though we may not be able to get back to you immediately.
The Office of Religious and Spiritual Life (ORSL) provides opportunities for members of the Skidmore community to develop their religious and spiritual lives, which are an important part of the educational experience.
We encourage enriching dialogue, meaningful ritual, and enduring friendships among people of all religious backgrounds.
We offer:
religious services
holiday observances
contemplative practices
speakers and lectures
educational programs
discussion groups
community service opportunities
social justice projects
club advising
individual spiritual counsel
Contacting a Chaplain or Spiritual Advisor
The ORSL staff are available to meet with students regardless of religious, spiritual, or secular background. Affiliated advisors and local religious leaders from specific traditions are also available on and off campus. We are happy to help students connect with leaders and communities from their preferred tradition.
Spring 2018 Drop-in Hours
Parker Diggory: Tuesdays 1-3 pm and by appointement - Case 203
Jennifer Schmid-Fareed: Thursdays 3-4:30 and Tuesdays 1:30 - 3 pm - Case 201


Martina Zobel: TBD and by appointment - Case 202
ORSL advisors are also available most weekdays on campus. Stop by our offices or contact us to make an appointment.
Connect with the ORSL...
to discuss faith, spirituality, and religion
to connect with faith communities on or off campus
for prayer or spiritual counsel
to plan events on campus of religious and/or spiritual interest
if you're navigating a time of grief
to talk about identity and community
when worried about a friend or loved one
just to talk
Wilson Chapel
The chapel is a beautiful space for worship and wonder, retreat and reflection. When not scheduled for campus events it is available to the Skidmore community for personal reflection and prayer. Events at the chapel include yoga, meditation, religious prayers and services, and events that explore many forms of spiritual and contemplative practice.
Open Chapel
When not otherwise reserved the chapel is normally open from around 6:30 am to around 10:30 pm during the school year.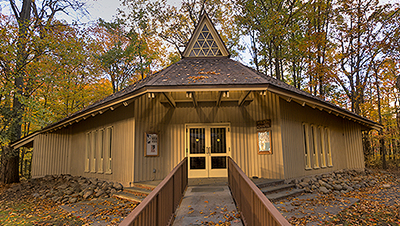 To contact the ORSL email Parker Diggory at kdiggory@skidmore.edu, stop by Case 201-203 (near the Intercultural Center/ICC and the Office of Student Diversity Programing/OSDP) or see our staff page for more details.
Tentative Spring 2018 Weekly Schedule (to be confirmed January 2018)
All events are open to Skidmore students, staff, and faculty unless otherwise noted. Additional events are often added by our office and related clubs throughout the year. Connect with us on SkidSync to stay up to date!
MONDAY
Christian Prayer
12:15-12:35 pm, Case 203
Restorative Yoga w/ Mindful Movement Club
7:30—8:30 pm, Wilson Chapel *students only*
TUESDAY
Mindfulness & Meditation
12:15—12:35 pm, ICC
WEDNESDAY
Zen Meditation
6:25—8:30 pm, Wilson Chapel
THURSDAY
Mindfulness & Meditation
12:15—12:35 pm, Wilson Chapel
Restorative Yoga & SoundHealing
5—6 pm, Wilson Chapel
FRIDAY
Muslim Prayer
drop-in 12-3:30 pm, Wilson Chapel
Shabbat Services
5:15-6:15 pm, Wilson Chapel, Student-led
Shabbat Dinner
6:30 pm, 2nd floor Murray-Aikins Dining Hall
RSVP required
Skidmore Christian Fellowship - Ignite!
7pm, ICC, large group gathering
SATURDAY
Havdalah Services at select times in the semester - contact mzobel@skidmore.edu
Yoga 5-6:15pm, Wilson Chapel
SUNDAY
Quaker gatherings
3-4 pm, Wilson Chapel, every other Sunday, contact ORSL
Yoga
5—6:15 pm, Wilson Chapel
Roman Catholic Mass
select Sunday evenings, contact ORSL
Schedule subject to change. See SkidSync or contact kdiggory@skidmore for info or to find out about additional opportunities and local services.