Off-Campus Study & Exchanges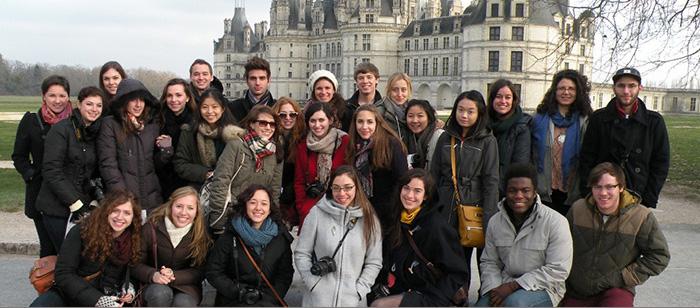 Skidmore Programs
Skidmore has run its own off-campus programs since the 1970's, and has a long tradition of offering quality academic opportunities combined with integrated cultural experiences. Administered through Off-Campus Study and Exchanges (OCSE), students may participate on several 'Skidmore Programs':
Skidmore Programs offered during the academic year are structured to link with the College's own degree programs and meet the high standards of a Skidmore education. Skidmore College views off-campus study as an extension of a student's overall academic experience. Each program has a unique structure and individual application requirements, while still affording students the ability to fulfill degree requirements. Some Skidmore programs accept applications from students from other U.S. colleges and universities (Skidmore in Paris: Liberal Arts, Language & Business, and Skidmore in Spain), while other programs are open only to Skidmore students (Skidmore in London, Skidmore in New Zealand, the London First-Year Experience, faculty-led travel seminars, and the Spelman exchange program).
Several Skidmore programs abroad also offer internship opportunities for eligible students.
The faculty-led travel seminars offered each year for Skidmore students are typically run during the winter or spring breaks, or in the summer. These programs are based on the academic interests of the faculty who lead them and are sometimes coupled with a semester-long academic course. Each travel seminar has its own specific academic focus and application requirements. Applications are typically due a year in advance of the program.
Students may also participate on various non-Skidmore 'Approved Programs' during a semester or full academic year.