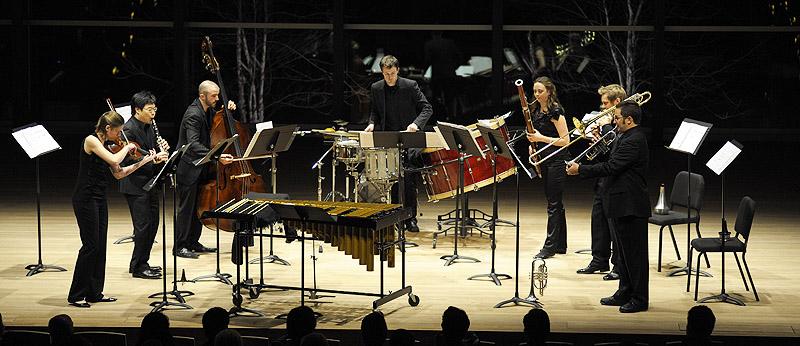 Skidmore's Economic Impact on Saratoga County and Area Communities
Quick-Reference Guide
With a 2011-12 operating budget of $130 million, annual capital expenditures of some $20 million, 839 full-time-equivalent employees, and approximately 2,400 students, Skidmore College is a key economic engine for its home city, county, and region.

To assess its economic impact, Skidmore commissioned a study in summer 2011 from the Albany-based Capital District Regional Planning Commission. The CDRPC employed the widely used Regional Input-Output Modeling System II (RIMS II), developed by the U.S. Department of Commerce, Bureau of Economic Analysis.

The study determined that the ripple effect of the College's operating and capital budgets has an overall economic impact on Saratoga County of approximately $416.4 million annually, with an annual employment impact of 3,080 jobs. The model measures estimated annual effect on 20 industry groups, including construction, manufacturing, retail, health care, real estate, and accommodation/food services.

To cite just one industry group, Skidmore has recently been highly active in the construction sector, with much of the work and supplies coming from local companies. The College's expenditures for construction and related design services average some $20 million annually(based on a 10-year outlook—the past five years and projections for the coming five years).
Examples:
Skidmore completed construction the 54,000-foot Arthur Zankel Music Center (February 2010) and renovation of Filene Hall (October 2011).
The College has completed three new residences for the Northwoods Village apartments and is well into the work on new residence halls along the perimeter road, replacing the aging Scribner Village. The project to replace Scribner Village will cost approximately $42 million over three years.
Skidmore is well into the expansion and renovation of the Saisselin Art Building and the work to integrate the information technology operation into Scribner Library.
On the horizon is the expansion and renovation of the College's science facilities.
Employment
Skidmore is one of Saratoga County's major employers. The College provides 839 full-time equivalent jobs and $80.3 million in annual compensation (2011-12). Most of those dollars stay in this region, where Skidmore employees live, pay taxes, and educate their children. In addition, the College's operating and capital budgets have a ripple effect on employment in Saratoga County. That impact is highest in the educational services sector but also includes significant impact on retail, administrative services, real estate, construction, accommodations, and food services.


Student Spending
Based on a Harris Interactive study on student spending, the Commission on Independent Colleges and Universities estimates that students enrolled in independent colleges and universities in New York State's Capital Region spend approximately $3,800 annually in the local economy. This number is a rough estimate that does not account for family income, differences in campuses, and opportunities for off-campus spending.

There are plenty of spending opportunities locally for Skidmore students, who by all accounts thoroughly enjoy the area's dining, shopping, culture, entertainment, and recreation. Using the estimate above, annual spending by Skidmore's 2,400 students totals more than $9 million.


Skidmore visitors boost area's economy
Prospective students and family members, as well as alumni and other visitors, all bring their purchasing power with them when they visit the area.

In 2010, for example, more than 6,500 high school students visited the campus for admissions interviews and events, bringing families from far and wide to Saratoga Springs.

Skidmore's special weekends and events, such as Celebration (Family) Weekend, Commencement, and Alumni Reunion, attract thousands of visitors to the campus and its hometown each year. To cite two examples, Celebration Weekend (Oct. 2011) drew some 1,260 family members of students to campus, while Reunion Weekend (June 2011) brought in nearly 850 alumni and guests. In addition, the College hosts academic conferences, professional workshops, and other events attended by visitors from across the country.


Year-Round Activity
Skidmore's economic impact continues full strength through the summer, when thousands of visitors come to campus to participate in the College's summer programs and to attend a wide range of performances, lectures, readings, and art exhibitions. In 2011 the enrollment for Skidmore's summer programs was 4,300; the College held some 77 free public events with an estimated attendance of 10,700 audience members.


An increasing impact
Skidmore's previous study, released in 2007, estimated the College's annual economic impact on Saratoga County to be $342.2 million. This figure, when adjusted for inflation, shows a 10.2% increase in the College's economic impact over five years.
upated July 2012

Robert Kimmerle
Director of Community Relations
Skidmore College