Alumni Association Board of Directors
Daniel D. Antonelli '89 (Alumnus Trustee)
Term: 2017-2021
Email: Daniel.d.antonelli@JPMorgan.com


Daniel Antonelli graduated with a degree management and business from Skidmore Education, studying at the London School of Economics in his junior year. He went to earn an MBA the New York University Stern School of Business in 1994. Dan has spent the past 14 years at J.P. Morgan and currently runs the Global Institutional Equity Sales business in the U.S. This group provides proprietary equity research, investment ideas, IPOs/ follow-on offerings and corporate management access to over 1,000 hedge funds, mutual funds, and investment management firms across the U.S.

Prior to joining J.P. Morgan, Dan was an analyst for 10 years and portfolio manager for four years at Ark Asset Management Company, where he managed a $2 billion equity value fund. He earned the Chartered Financial Analyst designation in 1997.

In addition to his current role as Skidmore College Alumnus Trustee, Dan served as Class Fund Chair from 2007 to 2017. He has also served as President of Board of Trustees for Boston Children's Theatre.


Joshua A. Boyce '81 (Alumnus Trustee)
Term: 2016-2020
Email: jboyce@partners.org

Joshua A. Boyce, M.D., is the Albert L. Sheffer Professor of Medicine in the Field of Allergic Diseases at Harvard Medical School in Boston, Massachusetts. He is the Director of the Jeff and Penny Vinik Center for Allergic Disease Research and the Associate Chief of the Division of Rheumatology, Immunology and Allergy at the Brigham and Women's Hospital. He leads one of the nation's largest and most successful Allergy research and training programs. He is the principal investigator on one of only nine Asthma and Allergic Disease Cooperative Research Center grants awarded in the US by the National Institutes of Health (NIH). He has published over 100 original articles in peer-reviewed scientific journals dealing with the immunologic basis of asthma and over 50 reviews and textbook chapters. More than 20 of his former MD and PhD trainees are full-time faculty at US medical schools, as well as comparable institutions in Europe and Japan. He has served as the Chairman of the Expert Panel that drafted the 2010 and 2016 versions of the NIH-sponsored guidelines for the Diagnosis and Management of Food Allergy, and in an advisory capacity to the NIH on several committees. He has been Associate Editor of the Journal of Allergy and Clinical Immunology, the premier journal in the specialty, since 2003. He also serves on the board of directors of the American Board of Allergy and Immunology. He has been named faculty Teacher of the Year by the Residents at both the University of Massachusetts and the Massachusetts General Hospital, and has twice been recognized by Boston Magazine as one of Boston's best physicians.

After graduating from Skidmore in 1981, Dr. Boyce obtained his M.D. from the University of Massachusetts Medical School, where he also did his residency in Pediatrics. After serving as Chief Resident, he spent two years practicing general Pediatrics before returning to academia to do fellowships in Pediatric Pulmonology at the Massachusetts General Hospital, and Allergy and Immunology at Brigham and Women's Hospital. He joined the Harvard Medical School faculty in 1996. He has been a strong advocate for the sciences at Skidmore and for its students. Since starting his research program twenty years ago, he has employed 18 Skidmore graduates as full-time research assistants in his lab, almost all of whom went on to M.D. or Ph.D. programs. He has also sponsored payed summer lab internships for 12 Skidmore undergraduates, and has hosted several students as part of Skidmore's Career Development Center Job Shadowing program. He is a regular participant in the Skidmore Career Jams program.




Nancy Brennan '72 (Chair, Presidents Society)
Term: 2015-2018
Email: nabren@aol.com

Nancy Brennan has been an active volunteer in both class and national positions. She has previously served as Class Agent, Reunion Fundraising Chair and Class President for her class. In addition, she has served as an Alumna Trustee, as an MB 107 volunteer and as a member of the college's Business Advisory Council. In addition to her FOP role, she is currently a member of the Awards Committee.

Professionally, Nancy has held executive positions at Travelers Insurance Company, at Hartford Financial Services Group and at MedRisk, Inc. She holds a Master's degree from Rensselaer, and successfully completed the Nonprofit Leadership Program at the University of Connecticut. She currently provides strategic consulting for nonprofits in her community.


Alexandria M. Cooper '10 (Chair of Young Alumni Giving)
Term: 2016-2019
Email: alexandria.cooper@gmail.com

A recent graduate of Columbia University's School of Nursing, Alexandria Cooper is a registered nurse employed by Lenox Hill Hospital in New York City. Ali is passionate about healthcare delivery and equality and hopes to one day run a major metropolitan emergency department. She brings passion, warmth, and technical skill to her nursing practice. After graduating from Skidmore with a degree in chemistry, Ali worked as a private tutor for an internationally-competitive equestrian athlete. From 2011-2014, she worked for PwC, a Big Four accounting firm, in a finance and operations management role. Ali hails from Nutley, New Jersey, where she grew up riding horses and participating in Nutley's renowned choral music program. When not at the hospital, Ali enjoys spending time outside with her dog, Ghost, riding horses, and singing karaoke duets with her partner, Josh, an iOS developer. Ali is forever thankful for her years spent at the College and is incredibly excited to have a role in Skidmore's future.




Stephanie Friedman '92 (Vice President for Programming)
Term: 2017-2020
sfriedman@murphyresearch.com

Stephanie has 18 years of marketing research experience and is currently a Vice President, Assistant General Manager at Lieberman Research Worldwide. Her primary focus is on strategy, advertising evaluation, product development, brand management and development, with extensive experience in brand and franchise tracking, both domestically and internationally. She has had specific focus in understanding the influence of children in purchasing decisions and is an expert with children related research and methodologies. Industry related experience includes but is not limited to entertainment, retail, travel and tourism, consumer products, with a special emphasis on children's related research. Stephanie earned her B.A. in Psychology from Skidmore College. Stephanie also had the opportunity to participate in the study abroad program spending a summer semester and a fall semester with the Skidmore Paris program. Following Skidmore Stephanie worked for American Express in New York in the Human Resources both in the Employee Relations and Compensation fields before returning to school. Stephanie received her M.B.A. at Babson College at the F.W. Olin Graduate School of Business with a concentration in Marketing. Through her M.B.A. program Stephanie was selected to the International Management Internship Program and had the opportunity to create a custom internship at the Mandarin Oriental Hotel in Hong Kong.







Olivia Golden '18 (Student Representative)
Term: 2016-2018
Email: ogolden@skidmore.edu












Sibyl Waterman Haley, '71 (President)
Term: 2017-2020
Email: shaley49@gmail.com

Sibyl majored in English at Skidmore and went on from college to jobs in academia. Initially employed by Harvard in their Freshman Dean's Office, she returned to Skidmore to work as Assistant Director of Admissions. That position was a defining one for her, as her relationship with the College changed to promoting it. She has promoted it zealously ever since. Subsequent jobs at Bowdoin College, first as an Editor, then as Assistant Director of Admissions were supplemented by extensive volunteer work in her community. Sibyl ran numerous school volunteer programs and assisted in many political campaigns. For many years she worked part-time at Sugarloaf/USA, and she worked for years in the offices of US Senator Olympia J. Snowe, until the Senator's retirement.Sibyl's deepest loyalty was always in service to her Alma Mater. Her contributions have been varied: Maine Club President, Class Secretary, Class Agent, AAC, Fund Chair, REGPAC member (Chair, Reunion Giving), First Vice President of the Alumni Association, National FOP Chair. She has experienced five terms on the Alumni Board, with two as President and two as Alumna Trustee. She has been active in all 1971 class and reunion activities, and received the Alumni Service Award in 2006. Sibyl's passion for Skidmore is a driving one in her life and she continues to spread the Skidmore message zealously. Born in Boston, raised in Iowa, she lives in Portland, Maine.




Bill Haydon '06 (Chair of University Without Walls)
Term: 2016-2019
Email: billhaydon@aol.com

A business major. Bill joined Wells Fargo Advisors Financial Network, LLC as a Financial Advisor primarily to manage family money for affluent individuals. Bill began his career at UBS financial services where he was a Portfolio Manager and Account Vice President. During his career at UBS, Bill built a successful advisory practice and founded the Heritage Investment Group. In addition to a B.S. in Business from Skidmore College, Bill also holds an M.B.A. from the University of Massachusetts - Amherst, Isenberg School of Management. Bill's hobbies include being the archivist for his father, Inventor A.W. Haydon. He collects organizes and preserves biographical data and assists at museum shows in his free time. Bill lives in Madison, CT with his wife, Laura, and his three children, Will, Griffin, and Chloe.






Harold Herz '89 (VP for Strategic Communications)
Term: 2016-2019
Email: HKHProperties@gmail.com

Harold Herz is the owner of HKH Properties, a residential real estate company founded in 1994 with properties in Charlottesville, Va. and Kitty Hawk, N.C. A native of Framingham, Mass., he holds a Bachelor of Arts degree in Biology-Psychology from Skidmore. After graduation, he worked as a research associate in the Neurology Department at University of Pennsylvania Medical School in Philadelphia. In 1992, Harold relocated from Philadelphia to Charlottesville, Va., where he founded and operated the Outback Lodge, a restaurant and pub, until 2002. He is now the owner and manager of over 50,000 square feet of premium residential real estate in Virginia and North Carolina. Harold currently serves Skidmore's Alumni Association Board of Directors as a member of the Nominating Committee and previously served a three year term on the Awards Committee. In October of 2016, he assumes the role of VP of Strategic Communications. Additionally Harold is a co-founder and director of the Give Back Festival Foundation of Charlottesville and the Trustee of the Dr. Matthew and Elise Herz Scholarship Fund based in Boston, Mass., both federally recognized 501c3 charitable entities. Harold lives in Charlottesville with his wife Lila Heymann and their seven-year-old son.





Andrew Hughes '92, (Skidmore Fund National Chair)
Term: 2015-2018
Email: afhughes320@yahoo.com

Andrew is currently the Principal and Founding Member of HD Advisors, whose securities are offered through Calton & Associates, Inc. Andrew has developed a career as an independent third party marketing consultant within the asset management community. Throughout a 20-year career within the financial services industry, Andrew has chosen to combine his industry knowledge, risk management skills, and personal rolodex to provide a marketing service to a handpicked client base. As an independent third party marketing consultant, he has gained access to some of the largest and most sophisticated pensions systems throughout the country. Since 2009, HD Advisors remains focused on the boutique asset management firms countrywide, that have carved their specific niche within the financial marketplaces of private equity and hedge funds. HD Advisors, through its broker dealer relationship, continues to successfully assist its clients with their pension consultant relationships and their asset fund raising efforts.In 2005, Andrew joined the Marwood Group, an asset management firm that served as a third party marketing organization representing various asset classes, to help them launch the firms' only private labeled institutional product. In the first 2.5 years with the firm, he helped to secure institutional clients, increase sales and branch out the New York based firm's exposure to the Midwest, Southern and California public, corporate pensions systems, foundations and endowments. He was able to build a database that equates to over $750 BN in assets under management. Prior to joining Marwood Group, he was career insurance professional with a fourteen year history focused on middle market property, casualty, life, disability and health insurance. Joining Hiram Cohen & Son, "HCSI," a full service institutional and personal insurance broker in 1995, Andrew focused his efforts on the financial services, advertising and real estate industries. This was a natural progression after spending his first 3.5 years, at the largest privately held insurance broker of its day, Johnson & Higgins, within their fast track program of their Middle Market and Healthcare division.

At Skidmore Andrew majored in Business and was a division III lacrosse player who won honors as defensive MVP in 1992. He is currently assisting as a coach to the Brooklyn Crescent Lacrosse Association. Andrew currently serves a member of Skidmore Colleges Board of trustees as an Alumni member, its Alumni Board of trustees; the Alumni Admission Team and is Co –Fund Chair for his graduating class. He has also served as a member of board of trustees and alumni board for Portledge School, a college preparatory school based in Locust Valley, NY, from 2002 to 2009. In 2007, was elected as a board member of National Association of Securities Professional, NY chapter – NASP-NY and served as the New York chapters Vice President until 2011. NASP is meant to continue the strides that women and people of color have made within the financial community and help to provide an educational tool for our youth who are interested in the financial industry. Andrew is Series 7 and 63 licensed and retains his dual license as a Property/Casualty and Life/Accidental Health broker. He is married with three children and resides in Park Slope, Brooklyn.




Craig Hyland '05 (Chair, Regional Programming)
Term: 2015-2018
Email: craighyland@gmail.com

Craig is originally from Canandaigua, NY and now resides in New York, NY. Currently, he is the Director of Advancement for the CUNY School of Medicine and Sophie Davis School of Biomedical Education. In this role he is responsible for all fundraising, alumni relations, and communications for the school. Prior to relocating to New York, Craig spent eight years in Chicago working for the UIC School of Public Health in a variety of development functions. In June 2013 he assumed the role of Assistant Dean for Advancement, where he was responsible for setting the external relations goals and managing a team to achieve the school's fundraising goals. Craig earned a Bachelor of Social Work degree in 2005. Since graduating he has remained actively engaged as a volunteer for Skidmore College. His class involvement has included Class Chair, 5-Year Reunion Chair, Friends of the President Chair, and Class Secretary. College wide involvement has included serving on the Alumni Board Awards Committee and representing the classes of 2000-2010 on the National Annual Fund Advisory Committee. In Chicago, he served as the Co-Chair of the regional alumni club and as an Admissions Contact. His involvement was recognized in 2010 when he was awarded the David H. Porter Young Alumni Service Award. Craig holds a Master of Social Work degree from the University of Pennsylvania, with a focus in non-profit management and fundraising. He served on the board of Center on Halsted, Chicago's LGBT community center, for six years. And, Craig married his college sweetheart, Ryan Hannon '07, in a beautiful ceremony on campus in October 2013.




Melissa Milstein Jacobsen '81 (Chair, Awards)
Term: 2017-2020
Email: mbmj59@aol.com

Melissa Jacobsen graduated from Skidmore with a double major in Business and Economics. She interned in the executive offices of Bonwit Teller on Fifth Avenue during her junior year. She was a sales manager and assistant buyer for Bambergers Department Stores before joining the Kayser Roth Corporation during the launch of its Liz Claiborne Hosiery division. While pursuing her MBA she rose from New York metro sales representative to national marketing manager. Melissa left the retail world to join husband Glenn at Jacobsen Landscape Design & Construction, Inc. as CFO, a position she has held for over 20 years. Together they also own Jacobsen Real Estate, LLC, a commercial and residential real estate investment firm, of which Melissa is Vice President. They have both been active in industry as well as community affairs.

Melissa has been an involved Skidmore alumna volunteer since graduation, having served in numerous roles. She has been a long time class agent and Reunion Planning Committee member, as well as serving terms as class secretary, president and fund chair. For the past several years she has served as Presidents Society chair for her class. She served five years on the Awards Committee. She is also a member of the Legacy Society as well as an Alumni Admissions contact.
Melissa and her husband recently relocated to Essex, CT. They are the parents of two children- Christopher Jacobsen '10 (and daughter-in-law Katie Lane Jacobsen '11) and daughter Rachel.






Chuck Kaufman '82 (Chair of Class Council)
Term: 2016-2019
Email: ckaufman41@gmail.com

Chuck Kaufman '82 double majored in History and Government. A member of Skidmore's Periclean Honor Society, he was also the 1982 winner of the Warren Prize, awarded to an outstanding student majoring in History. An active volunteer, Chuck currently serves as president of his class, reunion planning co-chair and a class agent, as well as on the Alumni Association Board of Directors Nominating Committee. He earned an M.B.A. with a concentration in marketing from Babson College.

As the president of The Kaufman Group, a public relations and marketing consultancy, Chuck works with established and start-up companies in the financial services, consumer and technology industries. Active in his community, he served on the local little league Board of Directors for 10 years, and recently concluded a three-year term as co-chair of the planning committee for the local high school's annual post-prom celebration. Chuck lives in Newton, Massachusetts, with his wife and three children.





Anthony Llano '97 (Alumnus Trustee)
Term: 2014-2018
Email: llanotony@gmail.com

Anthony Llano '97 is a business development and strategy professional at Deere & Company. He has extensive experience in multiple domains and functional areas, including technology innovation strategy, operations and lean manufacturing strategy, business process improvement, and inorganic/acquisitive growth. His community-based and non-profit leadership experiences include service as Skidmore Alumni Association Board member and volunteer; civic-minded activities primarily focus on economic empowerment, education, poverty alleviation, and social services.





Melvis N. Langyintuo '12 (Chair, Friends of Athletics)
Term: 2017-2020
Email: mlangyin@skidmore.edu

It's not often that a young alumnus joins the ranks of a group that includes NBA greats like David Robinson and Magic Johnson. But that's exactly what Melvis Langyintuo '12 did several years ago, when Business Insider magazine profiled him, along with several professional athletes who left the game to launch careers in finance, among The 32 Best Basketball Players on Wall Street.

A global macro trader at Goldman Sachs who had launched his career at Morgan Stanley, Melvis is making his mark in a highly competitive industry. But his achievements involve far more than business acumen and athleticism. Melvis' resume reveals another passion—a true avocation—that he was already pursuing during his student days at Skidmore. An advocate and philanthropist, he has been opening doors to education in impoverished communities around the globe, including those in his native Ghana.

Melvis was attending high school in Zimbabwe when he was selected for Africa Top 100 Camp, part of the NBA's Basketball Without Borders initiative, which expands opportunities for youth in underdeveloped countries. His drive and talent drew the attention of several NBA coaches, who suggested that he apply to the Lawrenceville School, a college-preparatory academy in New Jersey. Melvis landed a scholarship and enrolled, distinguishing himself in the classroom and on the basketball court. He graduated determined to play college basketball and get a great education. "Skidmore, he says, "was the perfect fit."

In 2010, Melvis partnered with Johane Simelane '13 to author and successfully executive a Davis Project For Peace proposal to build a sports complex and renovate a child care center for Swaziland's impoverished Mpolonjeni community.

As he builds his career on Wall Street, Melvis continues to help children in developing countries receive the transformative gift of a good education. "It's an investment really—in Africa and in the future." As a member of the Leadership Council for nonprofit Pencils of Promise, he has raised over $115,000 to build primary schools, promote healthcare, and introduce e-readers to students in Ghana, Laos, and Guatemala. Not content to stop at fundraising, he has helped to scout building locations, participate in construction, and review student/teacher evaluations.

Closer to home, Melvis and his team of colleagues captured first place in the Wall St. Decathlon in 2015, raising $62,692 for pediatric cancer research at Memorial Sloan Kettering Cancer Center. Melvis, who won the vertical jump, raised more than $20,000 by himself. They remained victorious the following year, besting peer teams in all 10 of the competition's events.

In 2017, he was recognized by the Alumni Association with the Palamountain Award for Young Alumni Achievement.




Jeff Martin '04 (Chair, Young Alumni/Undergraduate Activities)
Term: 2015-2018
Email: jeff21martin@gmail.com

Jeff currently lives in Hoboken, NJ, where he works in medical device sales for Stryker Medical calling on Hospitals in the NY Metro area. While at Skidmore, Jeff majored in Exercise Science and was a two sport varsity athlete playing hockey and baseball. After graduation he moved to NYC where he started his professional career.

Before getting into his current job, Jeff worked doing business-to-business sales at T-Mobile Corporate and then Pfizer Pharmaceutical.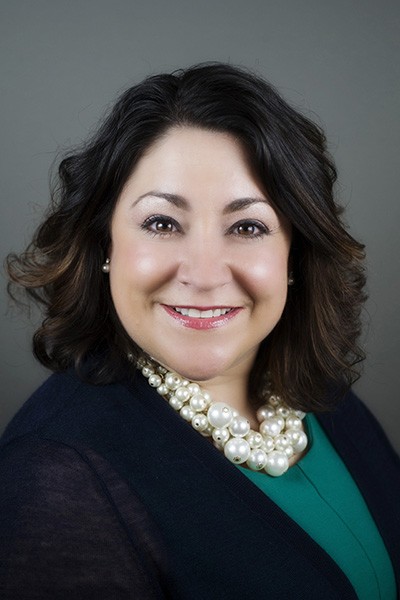 Amy Munichiello '94 (Chair, Career and Professional Development)
Term: 2016-2019
Email: amy.munichiello@ey.com

Amy graduated Skidmore in 1994 with a degree in Business and Government and a passion for the "organizational psychology" side of business. She began her career at Accenture in Boston as a change management consultant providing solutions to Fortune 500 clients before moving into a global human performance consulting practice based in NYC. Following Accenture, Amy joined a boutique consulting firm focused on the development and implementation of competitive work/life/flexibility strategies to drive employee engagement and retention.
Amy relocated to Boston in 2000 upon joining Ernst & Young, where she is currently the Director of Organization Effectiveness Consulting, Diversity and Inclusiveness for EY's Financial Services Organization. Amy leads an internal Organizational Development consulting practice which designs consulting solutions to retain and develop leaders, enable the highest performing teams, build an inclusive culture, and drive employee engagement.


Merilee Mapes Perkins '76 (Chair of Reunions)
Term: 2016-2018
Email: mperkins@sanfordymca.org
Merilee Mapes Perkins '76 is the Senior Program Director of the Sanford-Springvale YMCA in Sanford, Maine where she manages all programs, develops organizational collaborations and is the liaison to community partnerships. Previous to her twenty years at the Y, Merilee worked as a fitness consultant, vocational rehabilitation counselor and physical education teacher. In addition to her administrative responsibilities, she is a volunteer faculty trainer and instructor for YUSA. She continues to teach Pilates, Spinning, aqua fitness and TRX. Merilee has B.S. and M.S. degrees in physical education from Skidmore College and Purdue University, respectively. A class agent since graduation, Merilee been reunion chair and class president for the Spirit of '76 since 2000. In 2016, she was recognized by the Alumni Association with an Outstanding Service Award. Merilee has served on the Board of several local organizations that foster the development of wellness and healthy living. She currently serves on the Maine Community Foundation County Committee, Partners for Healthier Communities Advisory Board, County District Health Council and SMHC Physicians Services Board. Merilee is a past chair of Goodall Hospital is currently vice-chair of Southern Maine Health Care. Merilee lives in Shapleigh, Maine with her husband John. They have two grown daughters.


Diana Perry '89 (Alumna Trustee)
Term: 2015-2019

Diana V. Perry '89, MD, MPH is currently Associate Director of the Neonatal Intensive Care Unit at South Shore Hospital in South Weymouth, MA. She is also an Associate Attending in Newborn Medicine at Boston Children's Hospital and Clinical Instructor in Pediatrics Part-time at Harvard Medical School. She is Board Certified in Neonatal-Perinatal Medicine. After graduation from Boston University School of Medicine in 1994, she entered and completed her internship and residency in Pediatrics at Massachusetts General Hospital, Harvard Medical School. Upon completing her pediatric residency, Perry came to Boston Children's Hospital in July 1997 as a fellow in the Harvard Combined Program in Newborn Medicine. Since 2009, Perry has been a member of the Women in Science Committee at the Museum of Science, Boston. She enjoys helping to develop programs at the museum that encourage young girls to enter science and medicine. Perry's current academic interests include Neonatal Intensive Care Unit Simulation training, neonatal ethics, neonatal resuscitation and care of the extremely preterm infant.





Robert Resnick (Chair, Nominating)
Term: 2017-2020
Email: robresnickjag@gmail.com

Rob is a colonel and senior attorney in the Judge Advocate General's Office of the U.S. Army at Fort Leonard Wood, Missouri. There he serves as primary legal counsel for the Commanding General, Command Group, and senior staff. Rob supervises the legal office and has technical responsibility for all other legal assets on the installation. He oversees the provision of all legal support, including criminal law, administrative law, international/operational law, and client services.

Prior postings include: Chief, Defense Council Assistance Program for the U.S. Army in Arlington, VA, where he trained and supported military defense attorneys worldwide; Staff Judge Advocate at the U.S. Army Aviation Center of Excellence at Fort Rucker, AL; Deputy Staff Judge Advocate at Fort Lewis, WA; Chief of International and Operational Law at Fort Lewis; and Chief of Criminal Law Division at Fort Stewart, GA, from 2002-2004, during which he was deployed to Iraq and led the task force that established the first free court system in that country since the Ba'ath Revolution, and provided real-time support to the U.S. Army 3rd Infantry Division command. A Government major, Rob holds a J.D. from New England School of Law. He has been admitted to the bar for the U.S. Supreme Court, the U.S. Court of Appeals for the Armed Forces, the U.S. Army Court of Criminal Appeals, the U.S. Court of Appeals for the 1st Circuit, the U.S. District Court for Massachusetts, and the Commonwealth of Massachusetts. He has previously served the College as Chair of Awards on the Alumni Association Board of Directors, Class President, Reunion Chair, and Class Agent.





Claire Solomon '10 (Chair, Admissions)
Term: 2015-2018
Email: Claire.a.solomon@gmail.com

Claire is currently pursuing a dual master's in Social Work and Public Health at Columbia University. Prior to her time at Columbia, Claire worked as a Program Associate at The Covenant Foundation, a Jewish educational foundation in New York City, and spent two years as an Education Fellow at the Goldring/Woldenberg Institute of Southern Jewish Life in Jackson, Mississippi. Claire majored in American Studies (it's the best!) while at Skidmore, and was active in Student Government and Hillel. She currently is active in the Skidmore-New York Planning Group, serves as Class Secretary and FOP Chair, and is a member of the National FOP Committee. When she is not happily and proudly volunteering with members of her Skidmore family, she can be found volunteering with various Interfaith organizations, participating in her monthly book club, or singing in the Columbia/Barnard Chorus.



Wendy Wilson '96 (Chair, Diversity)
Term: 2015-2018
Email: wilsonwendy@hotmail.com

Wendy serves as news editor for ESSENCE magazine. In this role she is responsible for assigning various in-depth feature stories as well as profiles, special reports, and commentaries for the news section. She is the former news editor for ESSENCE.com where she provided daily news coverage and content for the Web including breaking news and exclusive stories. She has interviewed some of the most prominent and notable African-American luminaries of our time including Dr. William H. Cosby, actress Viola Davis, Dr. Maya Angelou, President Ellen Johnson Sirleaf of Liberia, Rev. Jesse Jackson, and Rev. Al Sharpton. In October 2010, she was invited to attend the African-American Online Summit meeting at the White House where she met with several members of the Obama administration including President Barack Obama.Wilson is the recipient of the 2011 New York Association of Black Journalists award in the International coverage category for editing a story on child slavery in Ghana. She also won the 2010 New York Association of Black Journalists award in the Magazine Public Affairs category and in the Online/New Media category for Public Affairs.

After joining ESSENCE in 2005 as a staff writer, she contributed to several mainstay articles including, ESSENCE's "25 Most Beautiful Women," "25 Best Companies," "Women of Influence," and the "12-month Home Ownership Campaign," which won the 2007 National Association of Black Journalist Award for best magazine business story.She has sat on the advisory council for two of ESSENCE's most inspirational events: The Essence Music Festival and the Essence Woman's Leadership Conference. She is responsible for recruiting, hiring and managing college students for the ESSENCE Editorial Internship Program. Wilson is also the recipient of the 2001 Time Inc. President's Award, one of the most prestigious honors awarded to company employees for her role in adding diversity initiatives to the company's workforce. In 2012, she was appointed Chair of Diversity on the Skidmore Alumni Association Board of Directors.Wilson is a graduate of Skidmore College in Saratoga Springs, New York, where she majored in English with a concentration in creative writing. She then continued her education, graduating from New York University in 2001 with a master's degree in Journalism. Previously, she has worked at George, InStyle and Teen People magazines.

In her free time, Wilson is an active member of Fordham United Methodist Church, which she has attended for over 30 years. She is also a member of the National Association of Black Journalists, the American Society of Magazine Editors, and is frequently asked to speak to budding young journalists about the magazine industry. She is a die-hard NY Yankees fan and has an uncanny amount of knowledge about the world of professional wrestling.