Alumni Association Board of Directors
Steven Cohen '72, P'10
Chair, Awards Committee
Alumni Association Board of Directors Award Recipients
On May 30, 2014, eight Skidmore alumni were recognized during Reunion Weekend at the Alumni Association Recognition Ceremony for their professional and life achievements and contributions to the College (featured below). They were selected by the Alumni Awards Committee, which began considering nominations in the fall and met in early February to make their selections.
One of the most gratifying experiences of being a Skidmore alumna/us is the opportunity to recognize and celebrate the accomplishments of one of our own. The Alumni Association Board of Directors actively seeks to identify alumni who deserve to be recognized for their achievements. If you know a Skidmore alumna/us who meets the criteria for one of these awards, visit the Call for Nominations page to learn more and fill out a nomination.
Awards for 2015 Alumni Association and Board of Directors Award Recipients will be presented at 10:30 a.m. on Saturday, May 30 at the Arthur Zankel Music Center, Helen Filene Ladd Concert Hall.
The Creative Thought Matters Award of Distinction
Winnie H. Wan '74
Dr. Winnie Wan is executive chair, co-founter and CEO of OncoHealth Corp., a San Jose, CA, firm that is at the forefront of cutting edge research into cervical cancer. A serial entrepreneur, she has built a distinguished career bringing disruptive technologies to the healthcare marketplace to advance better detection and treatment of disease. Full profile...
Distinguished Achievement Award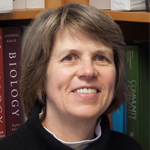 Sallie W. "Penny" Chisholm '69
An MIT professor of biological oceanography and environmental engineering, Dr. Penny Chisholm's groundbreaking research into the dominant photosynthetic organisms in the sea has revolutionized scientists' understanding of the world's ocean ecosystems. She received the National Medal of Science from President Barack Obama last year for her work. Full profile...
50th Reunion Outstanding Service Award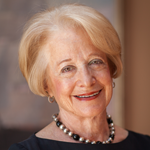 Judith Pick Eissner '64
As trustee emerita and former chair of Skidmore's Board of Trustees, Judith Pick Eissner helped shape the College's growth for almost a quarter century during a critical period in its history (1971-1995). Chair of the search committee that brought former president David Porter to Skidmore, she has held an array of other key leadership roles. Full profile...
Outstanding Service Awards
Susan Clark Jorgensen '59
A devoted alumna volunteer, retired educator Susan Clark Jorgensen has given back to Skidmore by serving as class president, class agent, reunion hospitality chair, class historian, and member of the Palamountain Benefit Auction Committee. A Saratoga resident, she maintains strong connections to the city and the College. Full profile...
Outstanding Service Award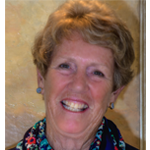 Val Burkhardt Marier '64, P'92
Freelance journalist Val Burkhardt Marier has built an impressive roster of volunteer roles. A Celebration Campaign volunteer, she has also faithfully executed the roles of class secretary, reunion volunteer, class agent, and class historian. She currently serves as class president and chair of her 50th reunion. Full profile...
Outstanding Service Award
Judy Roberts Kunisch '69, P'00
Senior nurse executive Judy Roberts Kunisch is a two-term member of Skidmore's Alumni Association Board of Directors, which she served as president from 2008 to 2011. That role included membership on key committees for Skidmore's Board of Trustees, including Strategic Planning Trusteeship, Infrastructure, and Student Life. Full profile...
Outstanding Service Award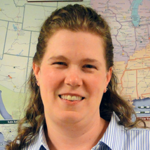 Meredith Eastman Principe '94
VP of college admissions consulting firm Campus Bound, Meredith Eastman Principe started her career as associate director of admissions at Skidmore. Chair of admissions on Skidmore's Alumni Association Board of Directors from 2006 to 2009, she has also served her class in a number of key volunteer roles. Full profile...
Palamountain Award for Young Alumni Achievement
Seth McEachron '04
Co-founder and owner of Battenkill Valley Creamery, Seth McEachron revitalized his fifth generation family dairy business by building a processing and bottling plant on the farm. Seth's business acumen has created soaring demand for the creamery's all natural products and considerable praise, including a 2010 Highest Quality Milk in New York State award.
Full profile...
---